Active Shooter/Human Trafficking Presentation – Monday April 1 presented by the Crisol Corridor
April 1, 2019 @ 9:00 am

-

11:00 am

FREE
Join Us on April 1
Human Trafficking/Active Shooter Presentations
Monday, April 1

Presents
Two 40 minute Informational Programs
Active Shooter Information Presented by:
Joshua Dummann & Carlos Felix
Police Officers from MPD District #6
What you will learn:
-Causes for work place violence/active shooters
-Identifying an active shooter
-Who is at risk
-Safety Goals
-Developing an action plan
-Active shooter scenario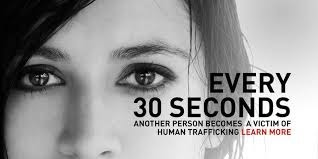 Human Trafficking Information Presented By:
Joshua Beaton
W.R.A.P (Wisconsin Regional Anti-Trafficking Program), Anti-Human Trafficking Coordinator, UMOS
What you will learn:
–  The complexities of the issue of human trafficking in Wisconsin
– Human Trafficking indicators and where human trafficking occurs
– Sex and labor trafficking will be defined and the trauma associated with the experience explained along with how it affects work and the community.
– Gain practical skills on screening and identification through case studies
– How you can help with this issue and serve victims of Human Trafficking which will include safety planning and resources available throughout the state.
Details:
TIME:
9:00 am – 11:00 am
DATE:  Monday, April 1
COST:  FREE
PLACE:
Best Western Plus Milwaukee Airport (Symposium/Theater Room)
5105 S. Howell Ave.
Milwaukee, WI 53207
Light Breakfast will be provided.
RSVP to Laurie@gatewaytomilwaukee.com or call 414-455-3323.